WANT IT, RENT IT, OWN IT!*
Can't find what you want?
We will rent you anything brand new!
Just send us a quote
With Direct Appliance Rentals Renting is as Easy As 1, 2, 3!
Apply Online
Sign Docs
Enjoy!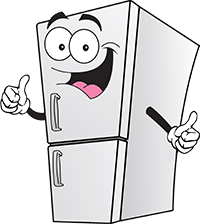 Customer Survey Results August 2021
Still Undecided about Renting?
"the price is much lower than competitors"
The service was great, emails were replied to nearly instantly, the application went through extremely quickly and delivery was the next day.
The price is much lower than competitors and I shopped around a lot before finding direct appliance rentals!
Maxine H, NSW
"I'm beyond pleased with my experience"
I'd just like to say that Direct Appliance rentals are simply amazing. I signed up to get a 55″ 4K tv and it was delivered within 3 days of signing up, on a weekend!
I was over the moon with the entire experience. They are extremely accommodating to people and their needs and their prices are the best I've found with these kinds of companies.
Natalee, Western Ausltralia
"can't believe how easy the process was"
I am so happy with my computer. I can't believe how easy the process was and how quickly the computer was delivered. You were so helpful with all my questions.
The fact that you help people in my situation is astounding. I will definitely be keeping you in mind for future purchases as well.
Stephanie T, Victoria
Direct Appliance Rentals
We help where others won't
For the past 14 years we have been helping people from all over Australia rent fabulous brand new products!
Whether you're single, partnered, with children or without, living at home, renting or boarding – we can help!  With 12, 24 or 36 month terms available, we will help you find a rental plan that fits within your budget.
If it's time to update your appliances and furniture, or you'd like the latest technology, browse our huge range of rentals, choose your products and fill in our easy online application.
If you can't find what you are looking for, fill in our custom application and let us know what you want to rent and we will do our best to source it for you!
Always treat you with respect
Provide you with fantastic prices and brand new products
Ensure your payments fit within your budget
Rent any of our huge range of brand new Mobile Phones, Computers, Laptops, TVs, Gaming Consoles, Furniture, Whitegoods or Home appliance products today and have them delivered free on our special 12, 24 or 36 month RentPlus program!
With Direct Appliance Rentals renting is simple!
Fantastic deals to your inbox
HOT products, special offers, flash sales...and more!
Be the first to know about our fantastic deals.
Questions & Feedback
Have a question? Need help? Something isn't working? Feedback on our website or application process? Reach out for a chat!